Two Skew Rolling Mill Lines for Steel Grinding Ball in Mongolia
2020-01-16 16:47:15
Recently, we installed two skew rolling mill line for steel grinding ball in the Mongolia, one line for 100mm steel ball and another one for 80mm steel grinding ball. The whole line include steel billet heating furnace, skew roll mill, skew conveyor line, quenching machine, tempering furnace, etc. Now the two lines have manufactured steel grinding balls successfully.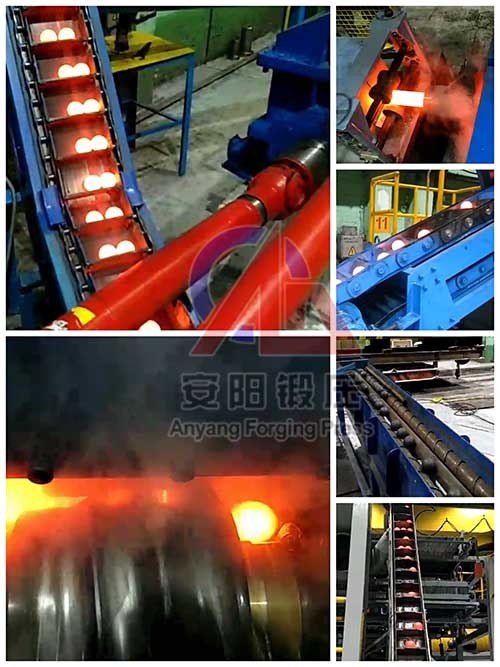 What is Skew Rolling Mill for Steel Grinding Ball?
The wear-resistant steel grinding balls used in building materials, metallurgy, mining, ceramics, electric power and other industries are divided into two categories: cast steel grinding balls and forged steel grinding balls. Cast steel balls mainly include low chromium steel balls, high chromium steel balls, and chromium copper steel balls. Generally speaking, the cast steel grinding ball can be called "hot" ball, which is suitable for dry grinding. The cast ball for cement plant is suitable. The rolled ball can be called "corrosion-resistant" steel grinding ball, which is suitable for wet grinding. The cast steel ball is easy to break and the effect of rolling is better than that of casting. The rolling of steel grinding ball is also known as steel ball skew rolling, which is carried out on the skew rolling mill. The technology of skew rolling has a history of several decades, but it has been widely used in the production of grinding steel balls in recent ten years. The technology and equipment of skew rolling have made a breakthrough. It provides guarantee for stable, efficient and high quality operation of ball rolling production line.
The skew rolling production line for steel grinding ball adopts a new rolling technology, which is a breakthrough in the ball mill manufacturing industry. The hot-rolled ball is gradually replacing the cast ball.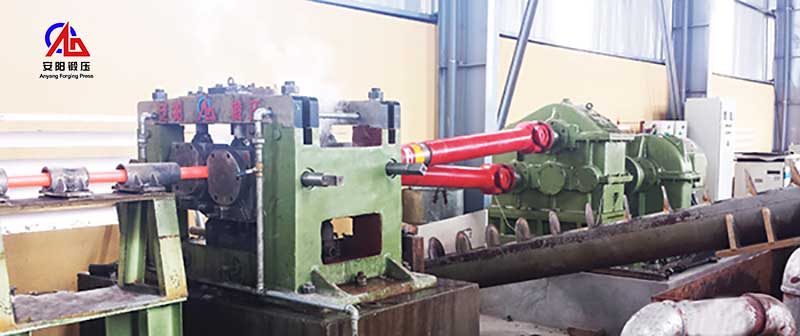 Function of skew rolling mill for steel grinding ball
Skew rolling mill has the following functions:
The quenching temperature of heat treatment is controlled automatically to ensure the quenching quality;
The function of automatic roll fast back ensures that the roll will not be damaged during steel grinding ball rolling;
Fixed point feeding function to improve the yield.
The production line of hot rolling ball mill is an automatic production line, which reaches the latest level of hot rolling ball production.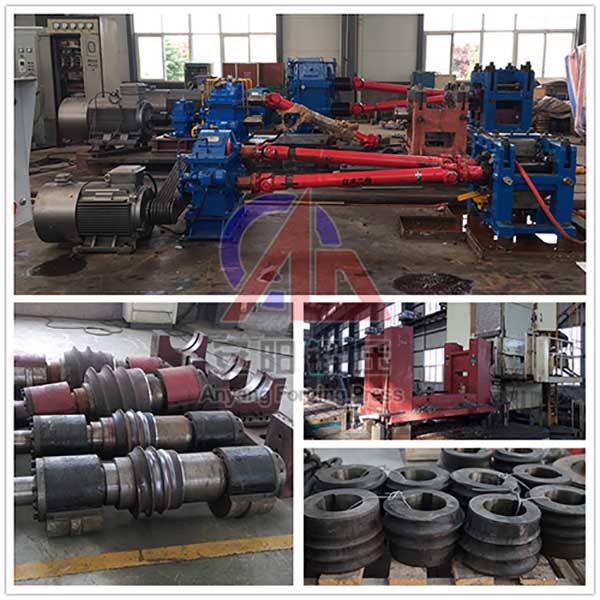 Characteristic of Skew Roll Mill for Steel Grinding Ball
After the full research and transformation of skew rolling mill for steel grinding ball by the engineering and technical personnel, Anyang Forging Press has developed and manufactured a new generation of skew rolling mill. The skew rolling mill has the following advantages after several innovation designs:
Overall design of roller box, good rigidity;
Adjustment is simple, easy to operation;
Firm locking and high stability;
Guide plate replacement is simple, fast and efficient.
Anyang Forging Press can provide skew rolling mill for steel grinding ball with parameter from 20mm to 120mm. Until now, our skew rolling mill has been exported to Romania, Iran, Turkey, Vietnam, Armenia, Chile, Ghana, Mongolia etc more than ten countries. The whole rolling line assistant machine are available.
If you are interested in making steel grinding ball on our skew rolling mill, just tell us the parameter of your ball, our engineer will design the most suitable plan for you. We are waiting for you!